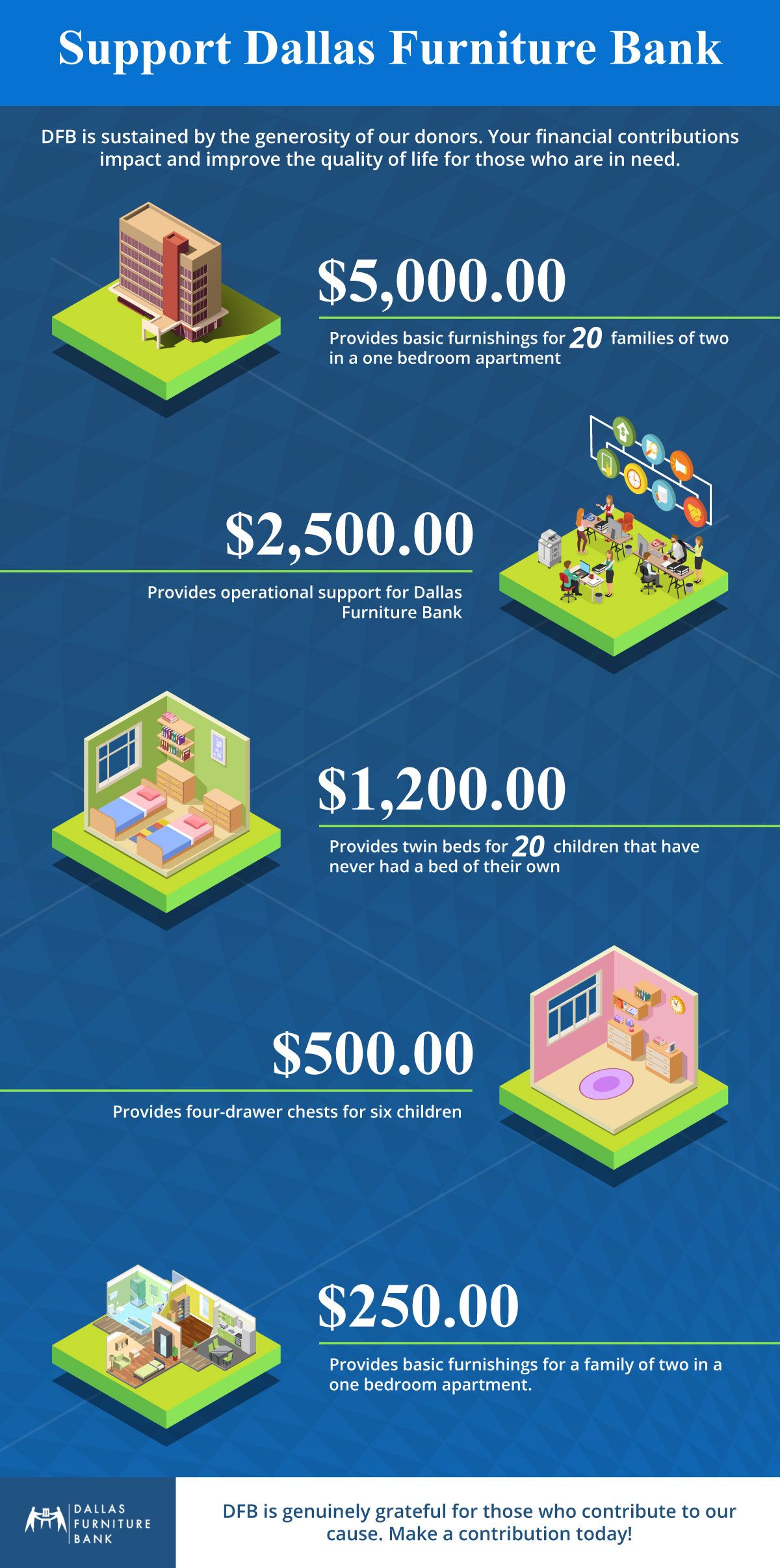 To make a financial contribution, please make your check payable to Dallas Furniture Bank and mail to:
Dallas Furniture Bank
P.O. Box 815788
Dallas, TX 75381-5788
Contact Us: 972-466-0600
Dallas Furniture Bank is a nonprofit, tax-exempt 501(c)3 agency. Your furniture or cash donation is tax deductible as a charitable contribution to the full extent of the law.
Contact Us Today TO CONTRIBUTE!