Dallas Furniture Bank
We furnish hope. Serving Dallas families and individuals since 2003. Providing furniture to families transitioning from homelessness; restoring normalcy and independence. 
Dallas Furniture Bank is grateful to receive gently or lightly used basic household furniture items and home furnishing accessories.
DFB is sustained by the generosity of our donors. Your financial contributions greatly impact and improve the quality of life, self-esteem and chance of success for individuals/families in need.
Our Purpose
Dallas Furniture Bank's program fills the missing gap in the continuum of care for transitional homeless and low-income families. Though many of our agency partners provide housing for those in need, the resource of furniture is not provided to approximately 90% of these families. At Dallas Furniture Bank, we believe that living spaces should be filled. Furniture not only fills a house with practical comfort, but also instills a sense of hope and dignity. DFB collects basic household furniture from private households and businesses and stores them in a warehouse for future distribution. Simply put, we coordinate the transfer of unwanted, gently used furniture from people who wish to donate, to those who are desperately in need. Our mission is good for the environment, the economy, and, most importantly, people in need. Working with social service agencies who provide a client referral, Dallas Furniture Bank provides basic furniture to previously homeless families and others in need, resulting in increased chances for self-sufficiency, higher levels of self-esteem, and long-term stability.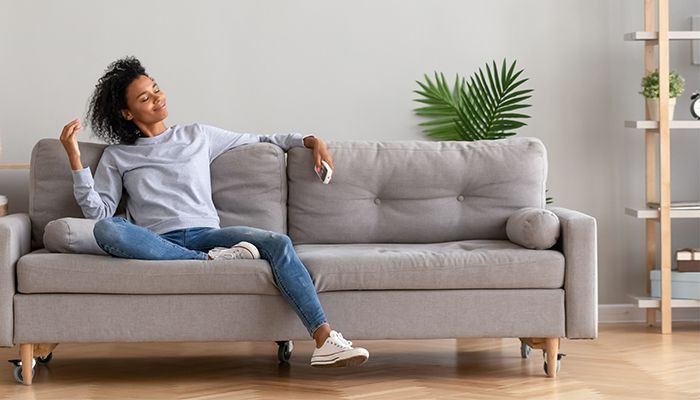 Partner Agencies
Collaboration, a hallmark of the Dallas Furniture Bank (DFB) program, is necessary between DFB and Dallas Metro Area non-profit organizations to better serve the needs of the community.
DFB appreciates the agencies who partner with us to fill our mission of providing furniture to families transitioning from homelessness; restoring normalcy and independence.
CASEWORKERS BY AGENCY
Aids Services of Dallas: 214-941-0523
ARM Ministry: 214-943-5010
Austin Street: 214-428-4242
Allies in Service: 214-438-5884
American GI Forum: 214-379-7377
Back on My Feet: 972-595-8240
Behind Every Door: 972-331-4774
The Bridge: 214-670-1100
City Square: 214-823-8710
Children's Medical Center: 214-456-7000
Cumberland Presbyterian Children's Home: 940-382-5112
Harmony/Community Development Corp (CDC): 214-751-3932
Dallas Life: 214-421-1380
Dallas Leadership Foundation: 214-777-5520
Family Compass: 214-370-9810
Family Gateway: 214-823-4500
The Family Place: 214-941-1991
Family Promise of Irving: 972-313-1500
Giving Hope Inc.: 940-382-0609
Highland Park Presbyterian Church: 214-526-7457
Housing Crisis Center: 214-828-4244
Jewish Family Services: 972-437-9950
Legacy Counseling Center: 214-520-6308
Lifeline Shelter for Families- 972-237-5545
Metrocare Services: 877-283-2121/214-939-3933/214-202-5428
Metrocrest Services: 972-446-2100
Metro Dallas Homeless Alliance (MDHA): 972-638-5600
Mosaic Family Services: 214-821-5393
New Beginning Center/Hope's Door Modesto, Marcela Frantz 972-422-2911
Revised 2/20
New Friends New Life: 214-965-0932
NEXUS Recovery Center: 214-321-0156
North Dallas Shared Ministries (NDSM): 214-358-8700
Our Daily Bread: 940-566-1308
Prism North Texas Health (AIDS Arms): 214-521-5191
Prison Entrepreneurship Program: 214-575-9909
ROD Ministries: 469-487-5737
The Salvation Army: 214-637-8100
Shared Housing Center: 214-821-8510
Services of Hope: 888-992-6998/214-276-0235
The Senior Source: 214-823-5700
Texas Muslim Women's Foundation: 469-467-6241
Texas Offenders Reentry Initiative (T.O.R.I.): 214-941-1325 ext. 300
Under 1 Roof: 214-343-4000
Vogel Alcove: 214-368-8686
The Wilkinson Center: 214-821-6380
Women Called Moses: 972-298-1155
Success Stories
Dallas Furniture Bank (DFB) has provided furniture for 6,000 families, since 2003. DFB has touched the lives of over 17,000 and will impact an additional 2,000 in this year. Basic furniture gives a family the sense of pride, hope, stability, as well as giving a safe and well-equipped environment.
"I was in a homeless shelter with my son since he was 3 months old. He is almost 2 years old now. I was finally transitioning out of homeless service and I was going to be able to have my own apartment, but I didn't have any furniture at all (I never have), or money to buy my own furniture ... They gave me a referral for your services ... My bed is wonderful. So is my couch. I LOVE the matching nightstands. I hope more people get the chance ... like me ... I feel like I have a home instead of an empty house. I feel like I made it through the bad ... as I am trying to rebuild my life, I would have an empty house if it wasn't for y'all. When I come home and see my house full of nice furniture that I get to keep, I know I made it. I'm blessed ... I am so thankful! Thank you to everyone who made it possible for me and my son to have such nice furniture. I just don't know what words describe how much I really appreciate being able to have nice furniture."
Erin - Received a sofa, bed, recliner, coffee and end table, 2 nightstands, 2 lamps
"I am more confident. I will be able to have family and guests over."
V.R. - referred by North Dallas Shared Ministries
"My kids and new baby will have somewhere to sleep."
L.C. - referred by Children's Medical Center
"By my surroundings looking better, it makes me and my family feel good."
G.E - referred by The Wilkinson Center