Not in our service area? Contact the companies below!
Dallas Furniture Bank partners with the following companies that offer pick-up service for furniture that benefits the community, even if the furniture doesn't come directly! Make sure to let them know we sent you.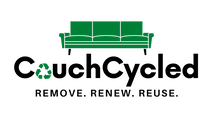 Keeping upholstered furniture out of the dump-- Free for items in good condition! Use the linked form to schedule.

Office furniture is all they do! Desks, filing cabinets, rolling chairs-- they can take it all! 972-470-0700
Donate reusable medical equipment including walkers, wheelchairs, bed pans, beside equipment, and hospital beds. 214-997-3639